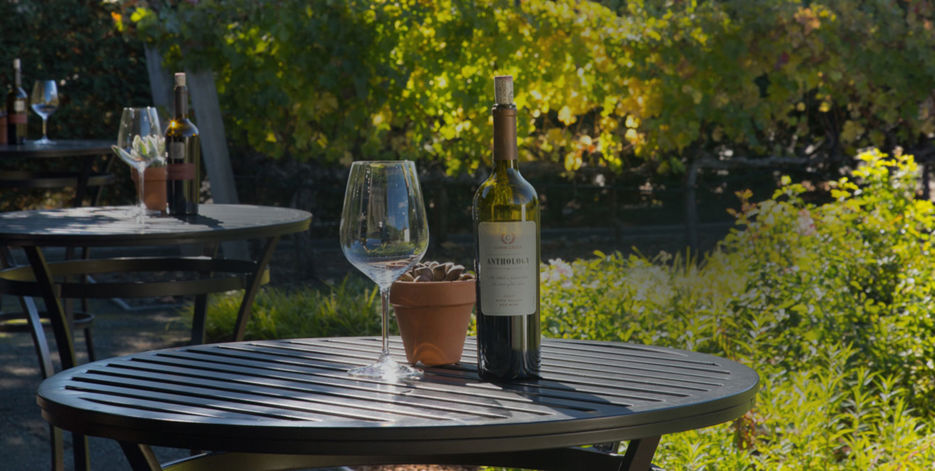 Visit The Winery
Winery Information
ADDRESS
PHONE
EMAIL
RESERVATIONS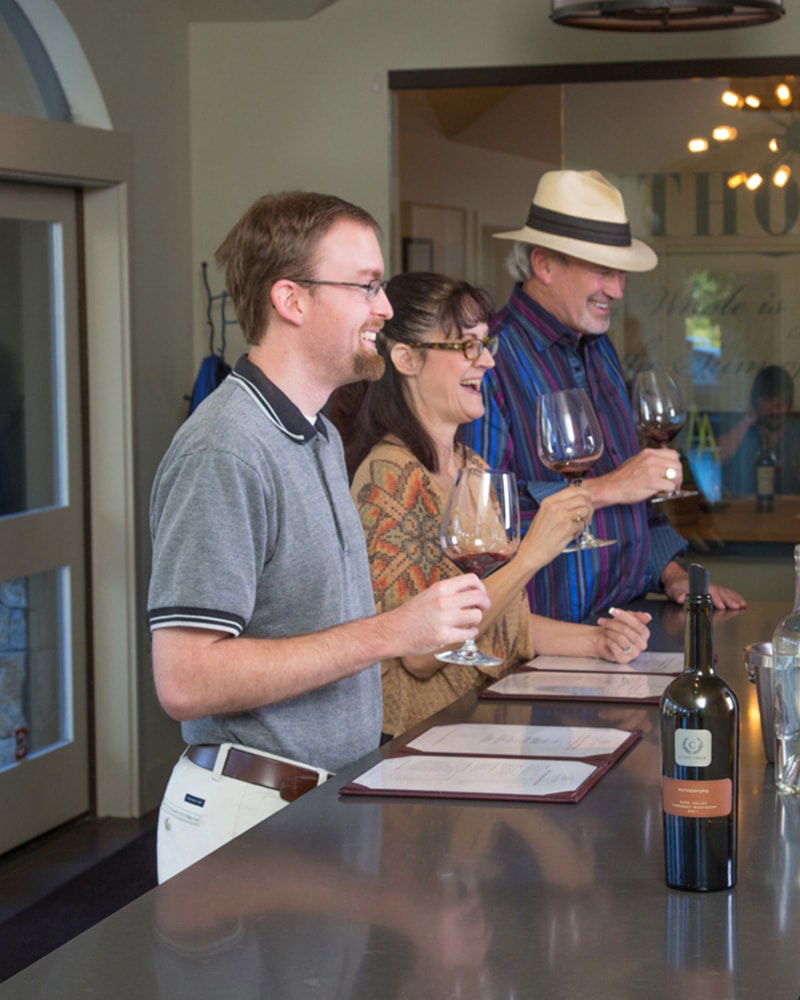 Virtual Tastings
Can't come to wine country? We will send wine country to you!
We will work with you to create your own tasting flight to enjoy from the comfort of your own home. One of our experienced wine educators will join you via a live video feed to guide you through your tasting and answer any questions you may have.
For all virtual tasting inquiries, please contact Steve Seaholm at 707-685-5529 or email at steve.seaholm@conncreek.com.
AVA Experience Tasting
Conn Creek's limited AVA Cabernet Sauvignon Series reveals how individual Napa Valley sub-appellations express themselves from year to year. Our winemaker, Elizabeth DeLouise-Gant, hand-selects wines from this series for the AVA Experience to illustrate the individuality of each site and showcase all the valley has to offer.
HOURS
Thursday – Monday, 10:00am – 4:00pm
Appointments available at 10:30am, 12:30pm, 2:00pm, and 3:30pm
PRICE
$40 per person
Special pricing for Club Anthology Members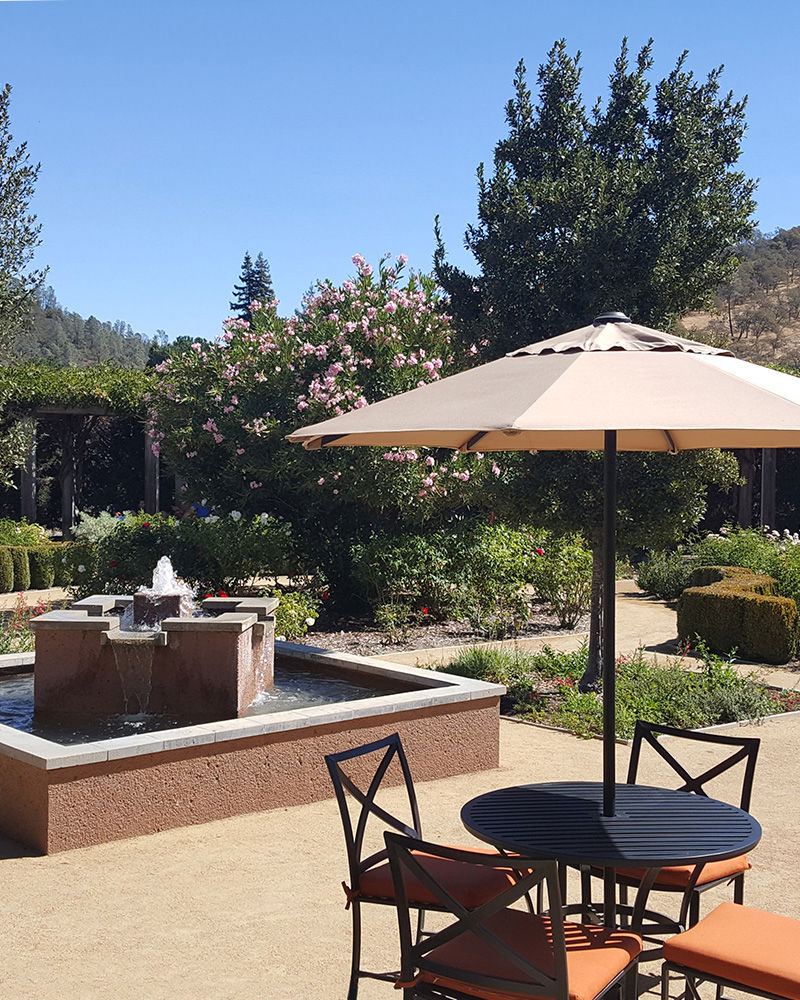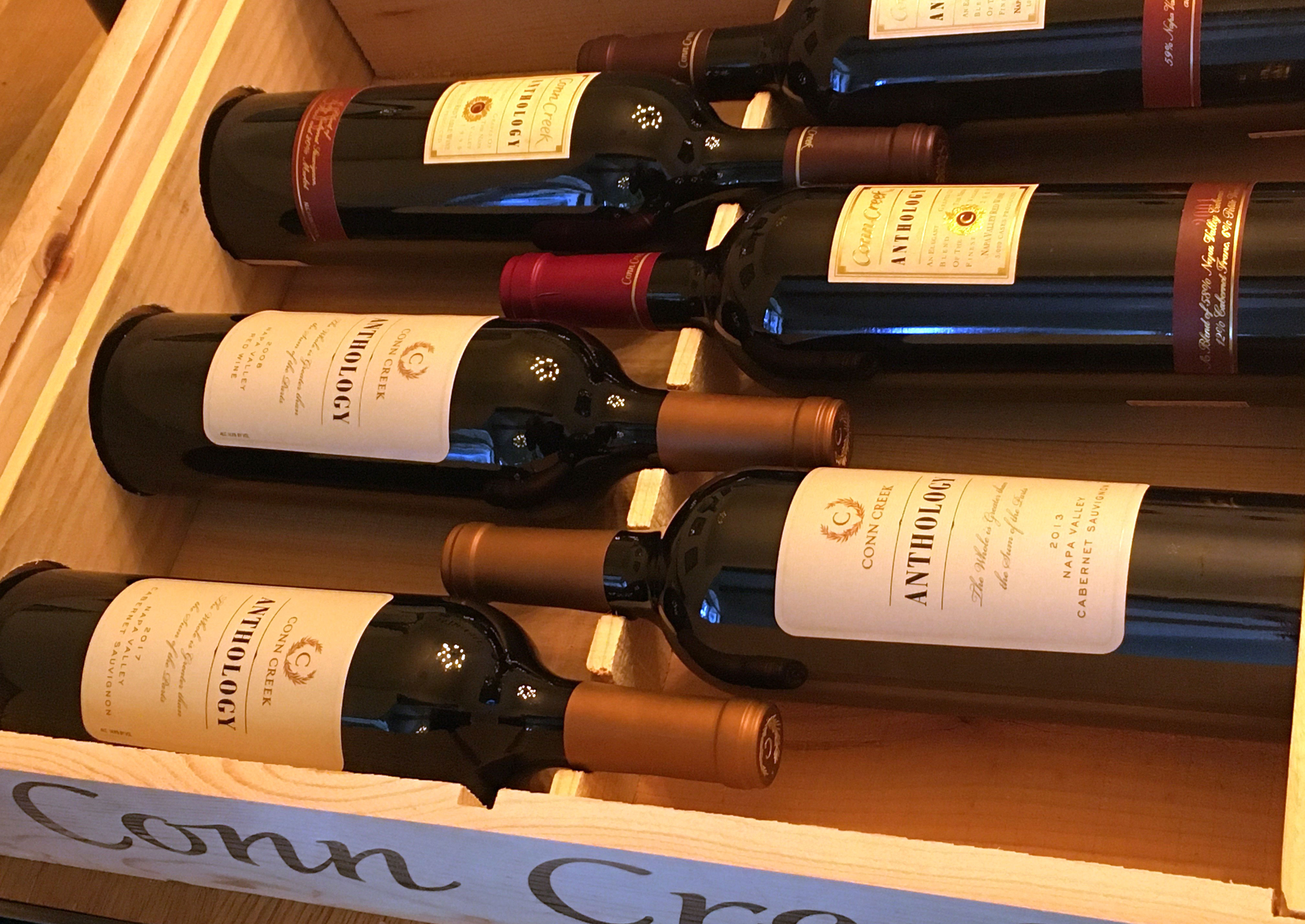 Anthology Experience
Anthology is a Greek word that refers to a collection of literary or artistic works. Conn Creek's flagship wine, Anthology, is a testament to the layers of depth and complexity that can be achieved through the art of blending. One of our experienced wine educators will guide you through a library tasting of our flagship wine starting back in the 90's and finishing with the current vintage.
HOURS
Appointments available Thursday – Saturday, 11:00am
60 minutes. Reservations required.
PRICE
$75 per person
Special pricing for Club Anthology Members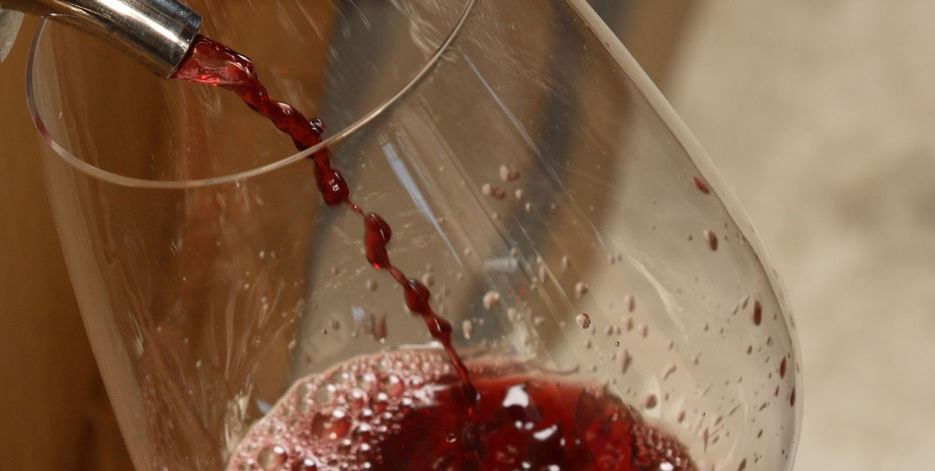 BARREL BLENDING EXPERIENCE®
Winner of the International "Best of Wine Tourism" Award*
HOURS
Thursday through Monday, 10:30am or 2:00pm
Reservations required
90 minutes.
PRICE
$125 per person
Special Pricing for Club Anthology Members
* From Great Wine Capitals
The Barrel Blending Experience is the perfect setting for wine lovers of all levels to enjoy a one-of-a-kind Napa Valley wine tasting experience, providing guests a rare opportunity to learn about, taste, and blend wines from the many distinctive regions that make up Napa Valley. We invite you to play winemaker for a day and take home the fruit of your labors — literally.
WHAT'S INCLUDED
A Napa Valley AVA overview led by a wine educator

A guided tasting through AVA Cabernet Sauvignon barrel samples

Instructions on blending techniques and strategies
A bottle of your custom blend to take home